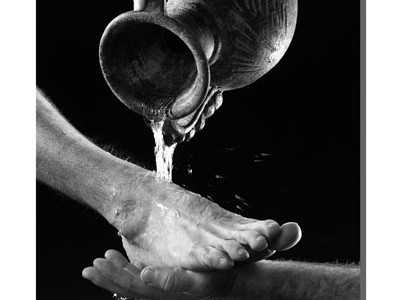 We easily equate greatness with position. But sometimes people with position fail to show greatness, while people without position are truly great. If greatness does not depend on position,  what does greatness look like? In Luke 22:24–30 Jesus reminds us that greatness is not about position but service with perseverance.
First, leadership is not about position (Luke 22:24–25). When leaders lead well from a position, we assume that they lead well because of their position. As a result, people clamor for positions of leadership like the disciples, arguing about who "was to be regarded as the greatest" (Luke 22:24). Yet Jesus instructs them that greatness is not about position (22:24-25a).
Instead, greatness is about service (Luke 22:26–27). Instead of equating greatness with lording over others, Jesus speaks of greatness as service. Jesus himself, of course, modeled this lifestyle of service (cf. Phil 2:5–8).
Finally, greatness is about perseverance (Luke 22:28–30). The disciples  had persevered with Jesus through his trials, and so they are assigned a kingdom (22:28–29). Similarly greatness is not only about service but gritty and perseverance service. Influence usually does not happen with a single big decision or action but through a lifestyle of small decisions that move us in a certain direction over time.
May we at Wellspring be marked with the heart of Jesus Christ. May we not seek position but dedicate ourselves to service with perseverance that the aroma of Jesus Christ might be seen in and through us.